Bostwick & Peterson, LLP
One of California's Leading Injury & Malpractice Law Firms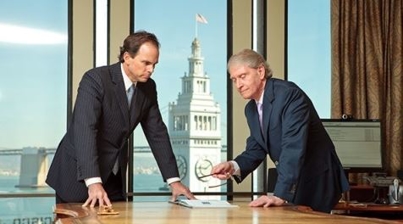 As one of the nation's leading law firms, Bostwick & Peterson is proud to represent clients from all walks of life who have sustained catastrophic, life-changing injuries; we also help surviving family members who have lost someone they love. Regardless of whether we are facing a case involving medical malpractice, products liability, or anything else, our clients consistently receive substantial financial compensation.
Work with a Highly Awarded Team
Throughout the years, Bostwick & Peterson has been proud to stand apart as a firm of unique talent and commitment to our clients. This has led to countless victories in the courtroom, as well as numerous awards.
Just some of the ways in which our firm stands out:
We have won more than $750 million in verdicts and settlements.
We have received the Trial Lawyers "Presidential Award of Merit."
We have been included in the list of "Best Lawyers in America" by U.S. News - Best Lawyers®.
Attorney James Bostwick is a certified specialist by the American Board of Professional Liability.
We are members of the Inner Circle of Advocates, which is the nation's top 100 plaintiff lawyers.
At the time of it being awarded, we have won the highest birth injury verdicts in CA, HI, WA, and CO.
How Can Our Injury Law Firm Help You?
At our firm, we put our focus on plaintiff contingency fee civil cases, with an extra emphasis on cases involving medical and legal malpractice, as well as other professional liability cases. We also provide our services to cases involving wrongful death, the abuse of elders, and complex personal injury cases such as TBI cases.
Our legal team proudly counts the following individuals amongst our clients:
Children who were injured either during birth or shortly after
Adults who suffered severe trauma from their health provider
Those severely injured in catastrophic car accidents
The victims of negligently manufactured or designed products
Individuals harmed by the actions of negligent attorneys
We Help the Injured Fight for Maximum Compensation
We know that there are a lot of options when it comes to choosing your law firm—and your choice will have a significant impact on the result of your case. That is why we encourage you to take your time getting to know the team at Bostwick & Peterson. We are recognized lawyers whose case results testify to the strength, creativity, and commitment to our law firm.